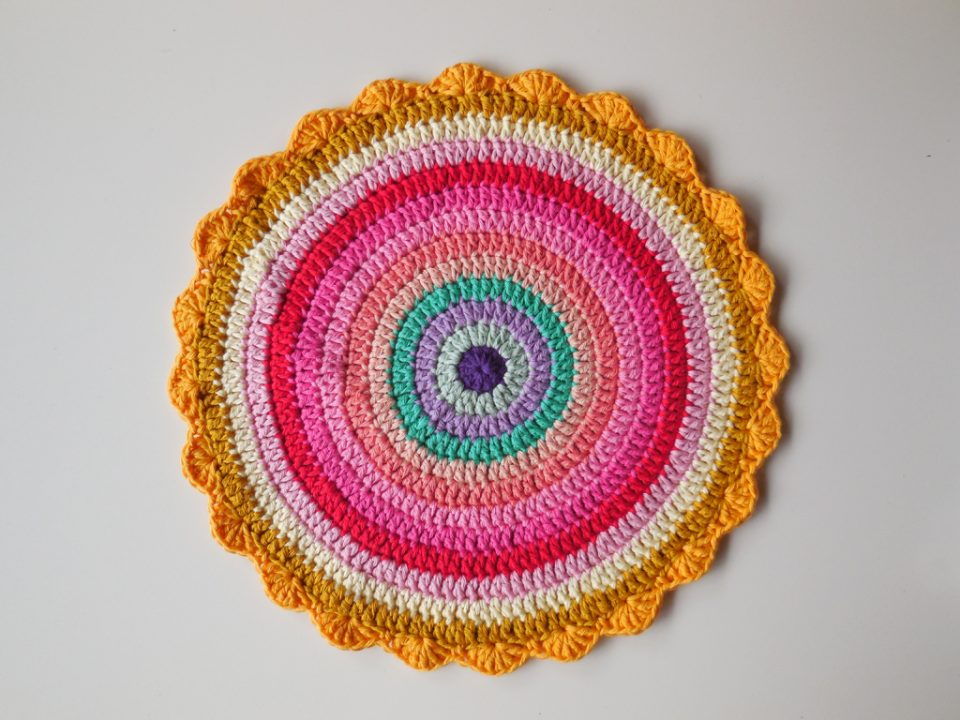 3. 'Christmas Tree'
Photo taken from her post, see full post here
Every year we would celebrate Christmas with the sibling and partners. Each year it would be at someone else's house. The first year it became a tradition, we celebrated at her apartment. She had a knack of making her whole home 'christmassy'. I never forget the 'tree' she had up. It was my inspiration for this mandala.
Christmas was Marinke's favorite holiday. She even said that it was her 'favorite day of the year', the day we (as siblings and partners) got together and exchanged presents and played games and had the time of our lives. The whole year round she was looking for gifts to give to each of us. We made it a sport to be ever creative and personal with the presents we gave, one gift even better than the last. Last Christmas must have been the all time high. It took us a whopping two and a half hours to open all of our gifts to each other. We had a blast!
I gave Marinke handspun yarn that I spun myself into some pretty thick and thin, with beads and sequince all around. She loved it. I always loved to give her something handmade, because she was the only one really understanding the time and effort that goes into something like that.
We don't know what we will do this Christmas, but I do know it will never be the same without her.