As we are transgressing towards Autumn, my mind is churning for a gorgeous Fall project. And what screams Fall more than MOSS : D
I love moss! The color, the texture, the humidity and insulation, the otherworldy-ness when you come across a large moss covered area. So when I thought about ideas for a Fall project, I quickly decided to use Scheepjes Our Tribe* in my 'own' A Spoonful of Yarn colorway, which contains all sorts of green <3
Nu we langzaam richting de herfst gaan, was ik druk bezig met nadenken over een mooi Herfst-project. En wat schreeuwt herfst nu meer dan MOS : D
Ik hou echt van mos! De kleur, de textuur, de vochtigheid en isolatie, het gevoel wat het oproept als je langs een groot stuk bos met mos loopt, alsof je je in een andere wereld bevindt. Dus toen ik ideeën bedacht voor een Herfst-project, besloot ik al snel om Scheepjes Our Tribe* te gebruiken in mijn 'eigen' A Spoonful of Yarn kleurstelling. Want die bevat allerlei soorten groen <3
When I chose the colors for my Scheepjes Our Tribe* colorway, I took inspiration from the forest and all the greens that you come across. Blue-greens from the coniferous trees, bright greens from the mosses and warm greens from summer grasses.
Ik heb de kleur voor mijn Scheepjes Our Tribe* kleurstelling destijds zelf uitgekozen en mijn inspiratie was dan ook het bos, en al het groen wat je daarin tegenkomt. Blauwgroenen van naaldbomen, felgroenen van de mossen en de warme groenen van zomerse grassen.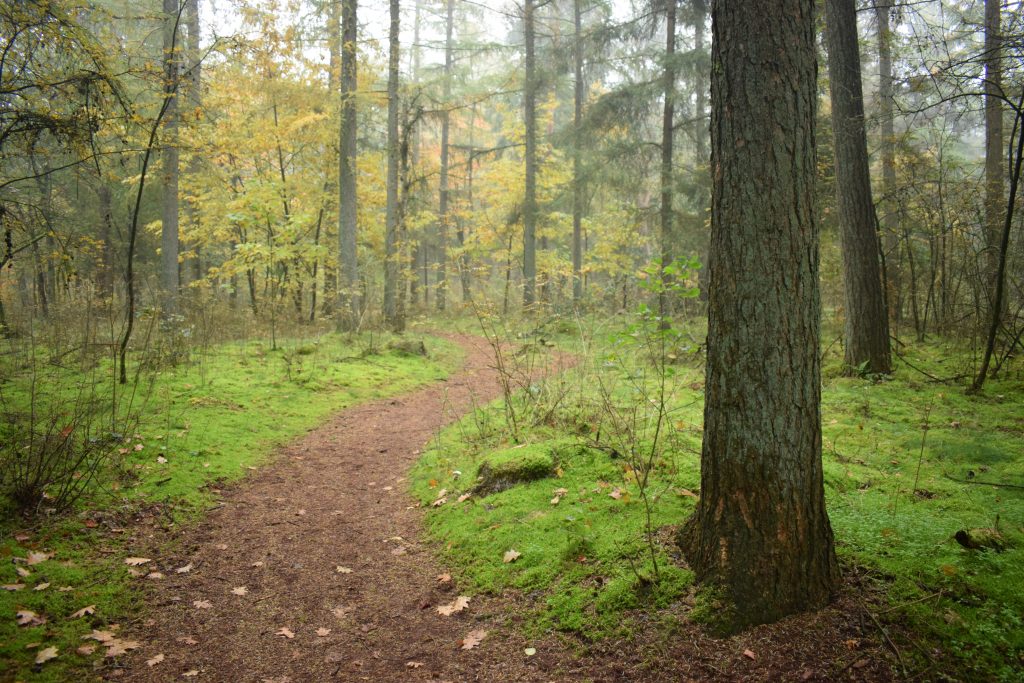 The Scheepjes Our Tribe yarn* is a single ply wool yarn, which has a thick and thin thread. This gives a rather rustic handspun look, which I absolutely love <3
Het Scheepjes Our Tribe garen* is een enkel gesponnen wollen garen met een dik/dun draad. Dit geeft het een rustieke handgesponnen uiterlijk wat ik echt heel mooi vind <3
Want to try the yarn? / Wil je het garen zelf proberen?
If you don't have a Scheepjes retailer nearby, please consider buying the Our Tribe yarn via one of the links below. It will give me a small commission, but it won't cost you anything extra. This enables me to keep making free patterns <3

Als je geen Scheepjes verkooppunt dichtbij hebt, overweeg dan het Our Tribe garen via onderstaande link te kopen. Hiervoor krijg ik een kleine commissie, terwijl het jou niks extra's kost. Dit helpt me om gratis patronen te blijven maken <3

UK/International: Wool Warehouse
Benelux: Caro's Atelier
List of all / Lijst van alle Scheepjes retailers: Scheepjes website
I am currently working on a few stitch posibilities and I am hoping to show you more soon : ) If you don't want to miss the next post, please follow me on Facebook, Instagram (@aspoonfulofyarn) or subscribe via email at the bottom of this page.

Op dit moment ben ik verschillende steken aan het uitproberen en ik hoop je dan ook snel meer te kunnen laten zien : ) Als je de volgende post niet wilt missen, volg me dan op Facebook, via Instagram (@aspoonfulofyarn), of schrijf je in via email aan de onderkant van deze pagina.
---
Affiliate disclaimer

This post contains affiliate links. When you click this link and purchase something, I will get a small commission, but it will not cost you extra money. This way you can support my blog and I can keep making free patterns.

Deze post bevat affiliate links. Als je op deze link klikt en iets koopt, krijg ik een kleine commissie. Op deze manier kan je mijn blog steunen, terwijl het jouw niks extra's kost. Hierdoor kan ik doorgaan met het maken van gratis patronen.